Healthy Activities
We have lots of Activities here that can benefit your child! Take a Look:
Benefits:
The NHS Website recommends that Children partake in 60 minutes of physical activity every day, including muscle strengening exercise. They namely state "Swinging on playground equipment" which plenty of our monkeys get to do down at Go Bananas!
The    State:
"To maintain a basic level of health, children and young people aged 5 to 18 need to do:
at least 60 minutes of physical activity every day – this should range from moderate activity, such as cycling and playground activities, to vigorous activity, such as running and tennis
on 3 days a week, these activities should involve exercises for strong muscles and bones, such as swinging on playground equipment, hopping and skipping, and sports such as gymnastics or tennis
Children and young people should also reduce the time they spend sitting for extended periods of time, including watching TV, playing computer games and travelling by car when they could walk or cycle.
Being active for at least 60 minutes a day is linked to better general health, stronger bones and muscles, and higher levels of self-esteem."
Physical activity guidelines for children and young people
Softplay Fitness Class
Every Wednesday evening 6.15pm to 7.00pm Come to Go Bananas Softplay and exercise with your toddler £10.00 per family (up to 4 people)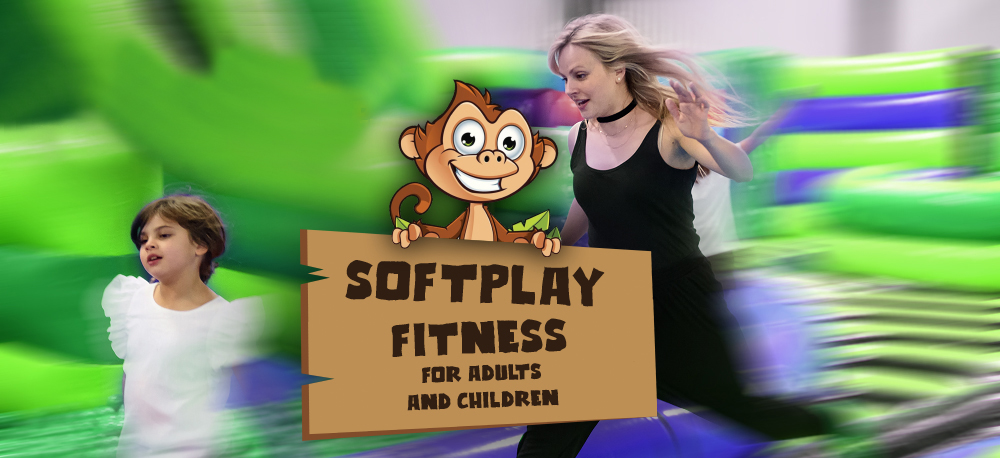 Finding the time to exercise can be difficult, especially when you have a toddler or young child at home. That doesn't mean that you should use it as a reason not to exercise though. Finding time to exercise can decrease day-to-day stress, as well as inspire your children to maintain a healthy lifestyle as they get older. It's great for both of you.
Working together
Family is about working together as a team and creating an unbreakable partnership. This means you can continue to exercise without being time conscious whilst attending our soft play.
With our Soft Play Fitness class we encourage you and your partner to also exercise together to keep motivation and energy levels high. It's an effective way to achieve your fitness goals and set new ones. Plus, it helps to maintain a healthy, balanced lifestyle which is important when you become a parent and still spend quality time with your partner.
Your instructor Mathilda, herself a busy mum with young children, will turn your child's enjoyment of our soft play to a fun 45 minute workout with added exercises such as pushing your child on the splat swing, perform a squat before the swing comes back; it's enjoyable, keeps your toddler happy and you get to exercise as well as them. Go on the monkey bars and practice you pull ups. Box the hanging punch bags. Race around the set soft play course.
Everyone's a winner.
It shouldn't be just the kids who enjoy playtime, parents can too. Even it's only for half an hour, 30-minute exercising is better than not exercising. You'll understand how your child's mind functions too, which will help plan your workout more effectively.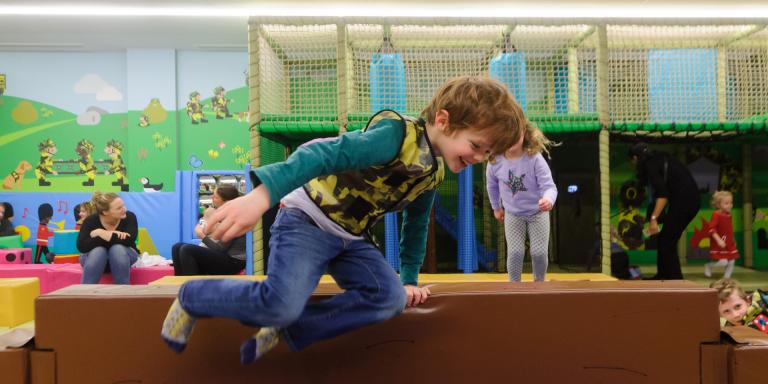 MUMFit
MumFit is an exciting new health and fitness class for parents and carers, set in a relaxed studio environment where you can go at your own pace and where you can bring your babies and toddlers with you whilst you workout! A 45 minute workout, led by our expert fitness trainers who bring their combined fitness knowledge plus their own post-pregnancy health and fitness experiences to the table! This class caters for all levels, offering the opportunity to ease back into exercise gently, whilst at the same time, for those that are ready for a more advanced pace, providing the opportunity to work up a real sweat. The workout is then followed by an informal get together in Fifth Dimension Coffee Bar, where parents and carers can chat over a well earned drink and snack.
Next summer boot camp 2022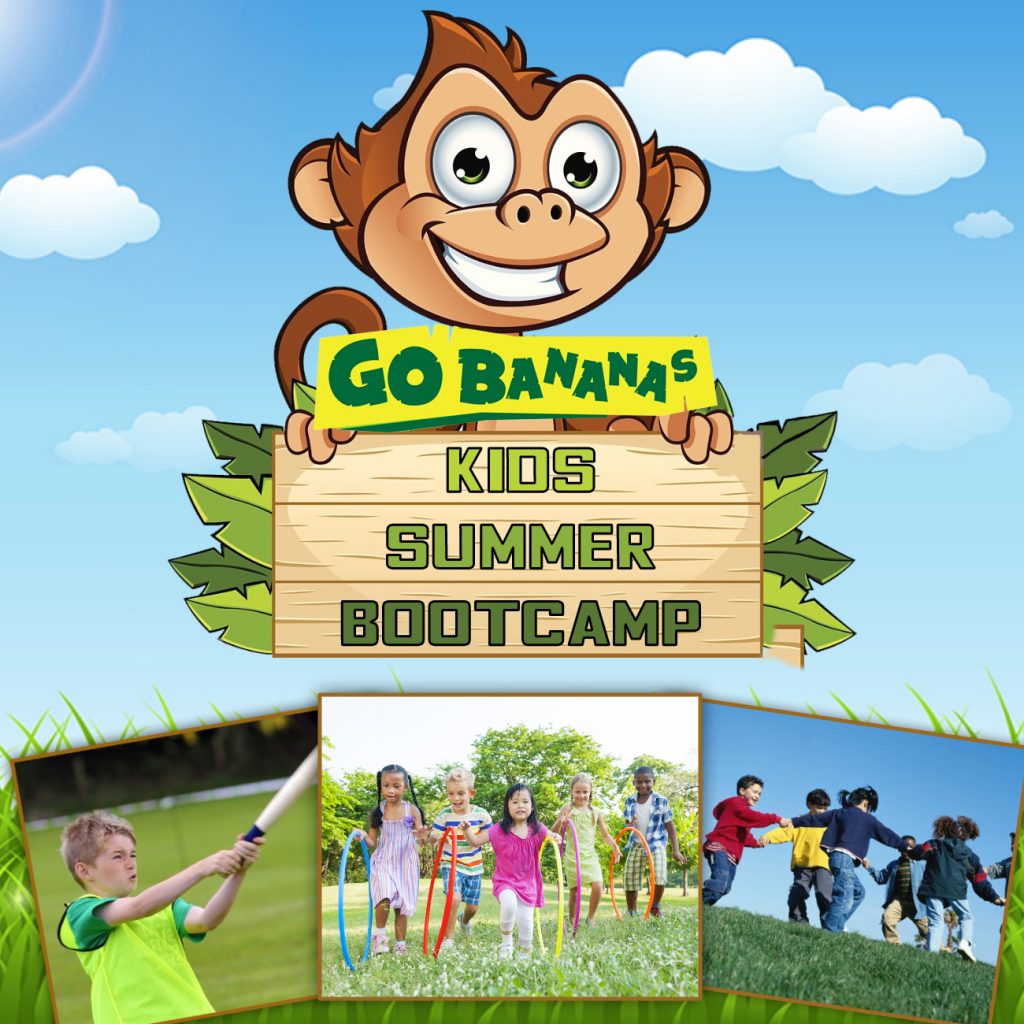 Pay & Play Laser Tag
Available on Wednesday evenings. Click here for more information.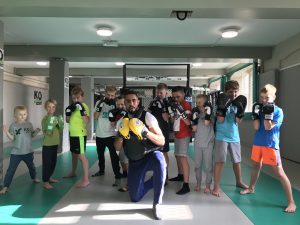 Junior KO Combat classes next door in KO Stroud – Junior Thaiboxing, Junior Boxing and Junior Brazilian Jiujitsu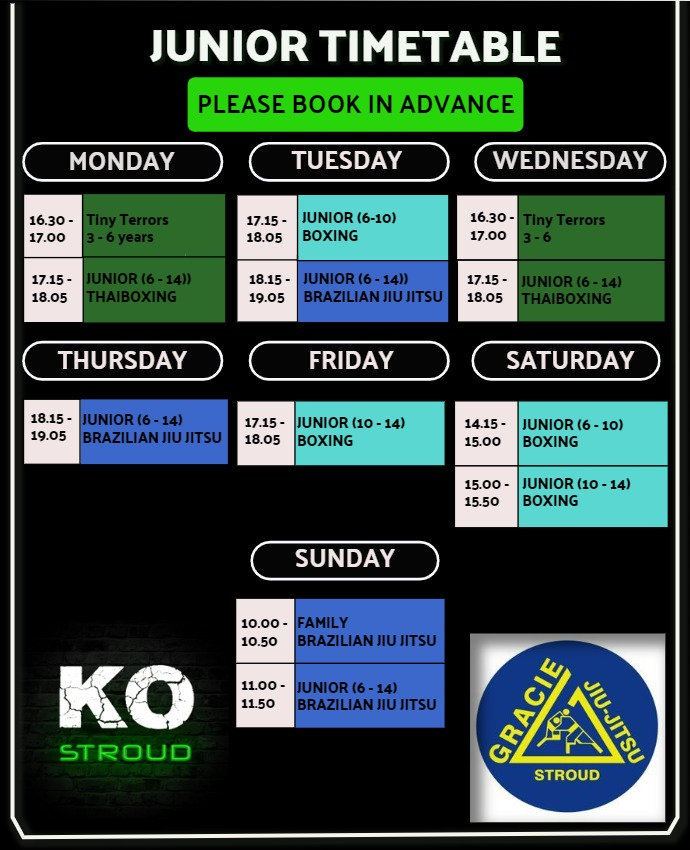 ---
ENQUIRE ON FACEBOOK, RECEPTION OR OVER TELEPHONE
---